In this episode, Audrow Nash interviews several companies from the International Conferences on Robotics and Automation (ICRA) showcase. The companies span the following applications: mobile robots for military and commercial uses, warehouse solutions, robotic arms and manipulators, and robotic systems to assist surgery.
Companies are listed in the order of their interview with a picture of their booth at ICRA 2015. All photos were taken by Robohub and can be found here.
American Robot Company (AMBOT) specializes in advanced electronics, unmanned systems, autonomous vehicle solutions and intelligent platforms for research, commercial and military robotic applications.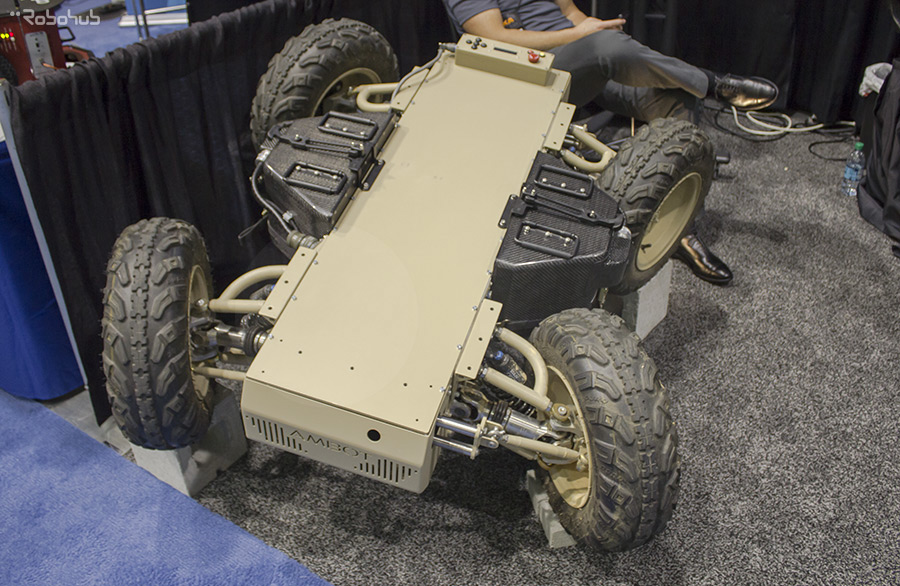 Fetch Robotics provides warehouse solutions.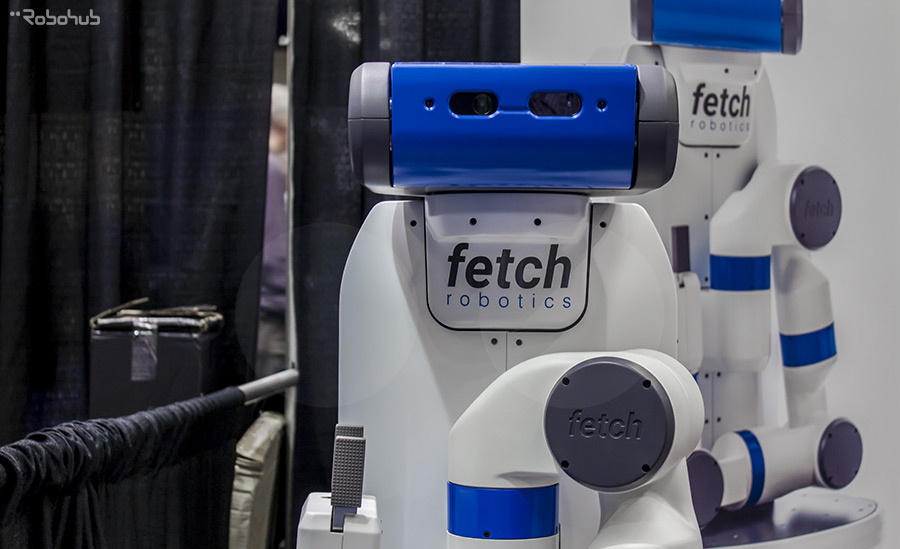 Intuitive Surgical designs and builds the da Vinci Surgical System for robotically assisted minimally invasive surgery.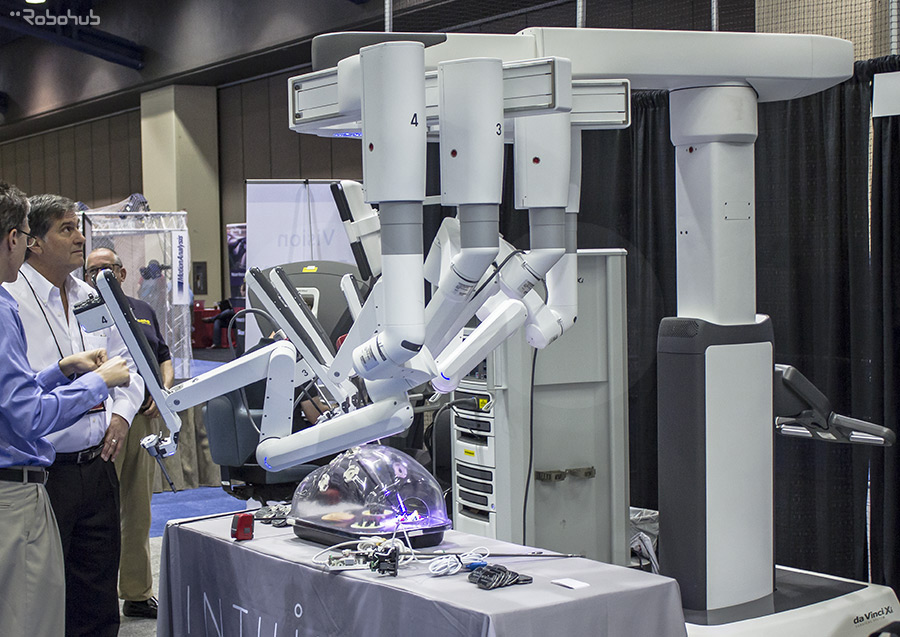 Kinova designs and manufactures robotics platforms and components that are simple and safe under two business units: Assistive Robotics for  people with disabilities and Service Robotics for humans and robots working in the same environments.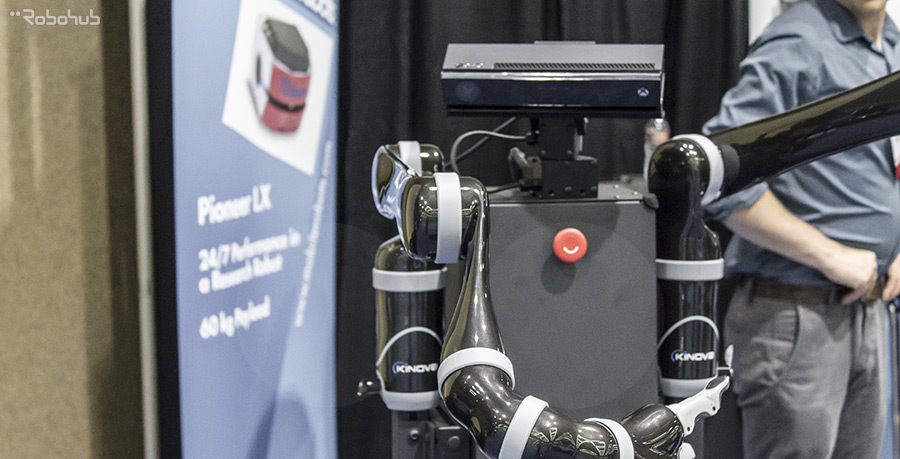 Applied Dexterity seeks to advance the field of robotically assisted surgery by creating a research surgical robot that can serve as a standard platform allowing researchers to share their software and improvements.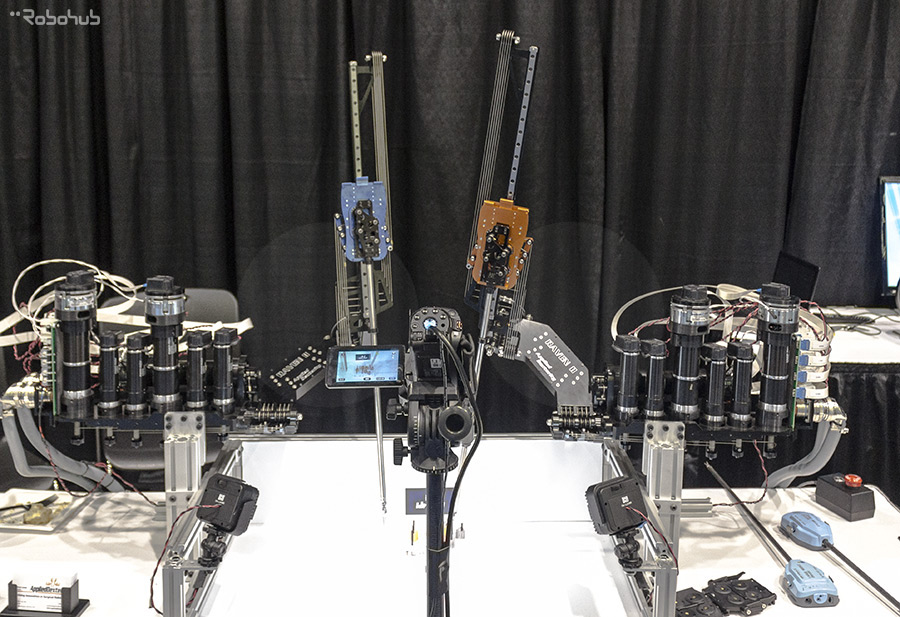 Interviewees
Jens Hurley is a Senior Roboticist at the American Robot Company.
Michael Ferguson is a Co-Founder and the Chief Technical Officer (CTO) of Fetch Robotics. Previously, Ferguson was the founder and CTO of Vanadium lab, developing low-cost education and hobby robot controllers, and a Software Engineer at Willow Garage.
Simon DiMaio is a Senior Manager of Research and Advanced Systems Development at Intuitive Surgical. Previously, DiMaio was an Instructor of Radiology and Postdoctoral Research Fellow at Harvard Medical School.
François Boucher is the Vice President of Business Development at Kinova Inc. in Boisbriand, Canada. He received his MBA and a Bachelor degree in Physics Engineering from Laval University. After his graduation, he worked as the General Manager of a technology transfer and investment company before joining Kinova in its early days to develop the service robotics market. In 2014 and 2015, Kinova was listed as one of the 50 most influential public & private companies in the global robotics industry by the Robotics Business Review and one of the fastest-growing company by Profit 500 in Canada.
Andrew Lewis is a Roboticist at Applied Dexterity. Previously, Lewis was a mechanical engineering graduate student in the BioRobotics lab at the University of Washington. His work in the BioRobotics Lab focused on the development of surgical robots, dynamically evaluated gravity compensation, and electromyography controlled iRobot Roombas. Lewis earned his BS in Robotics Engineering from Worcester Polytechnic Institute in 2011. His interests include mechanical design, systems development, and ethics in robotics engineering.
Links:
---
Related episodes: